The Volta Show, New York (solo)
represented by Sebastian Brandl Galerie, Cologne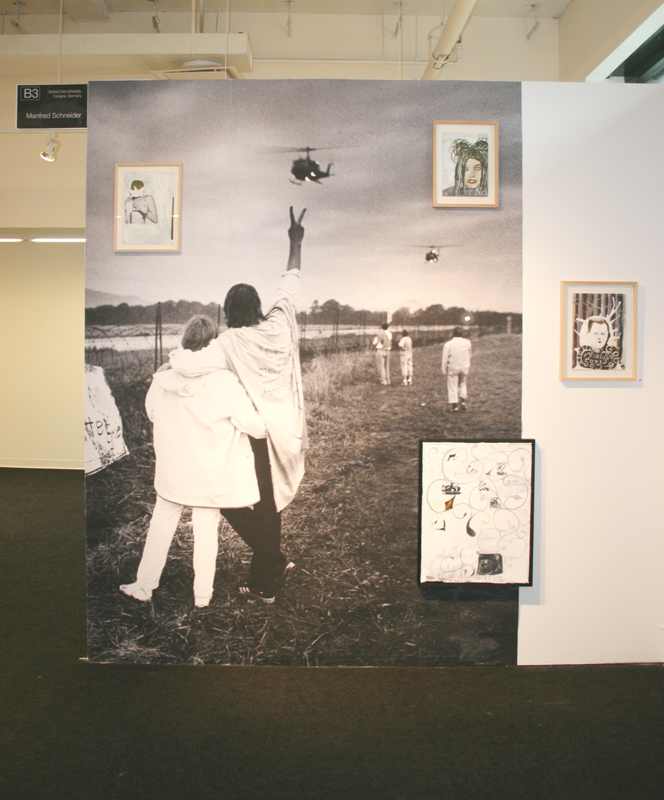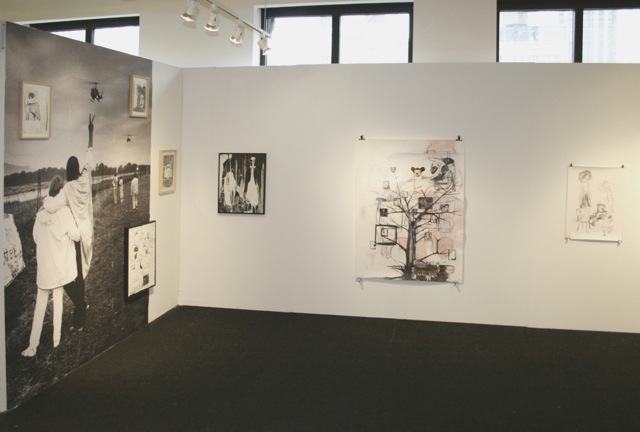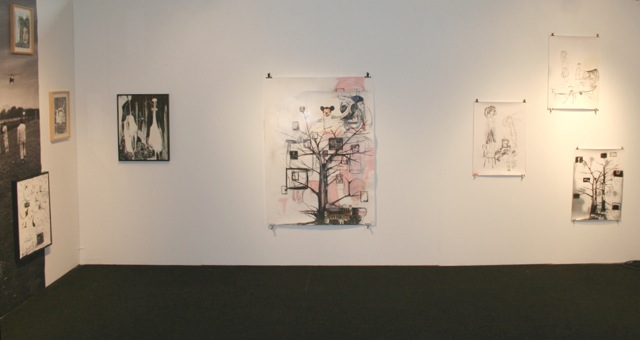 The œuvre by Manfred Schneider is composed of collage, large format drawings, oil paintings and sculptures or rather installations and materials such as coal, varnish, wax, sepia and pencil, oil, plaster, iron, cardboard, aluminium and wood. The works present crude, archaic, sometimes drastic and gloomy scenarios.
By way of their richness of detail and their mysteriousness they challenge the beholder to decipher it. But at last they are unsolvable. The continuous embedding of words and sentences accompanies the images like a kind of subliminal mutter of voices.
Images from fairytales, dreams, nightmares and visions that – just like haunting theater scenes – one can only lock upon but cannot describe. At first they appear as highly subjective, individual mythologies but shortly after their interference with collective myths shimmers through. German peculiarities and German history is dealt with here – the forest and the inwardness of Romanticism, wooden pieces of furniture with carved heart-shapes, Hansel und Gretel, old braids, Volkswagen logos, Mercedes-stars, Gothic print, sentimentality and rigour, orders and obedience. Especially social groupings and political ideologies oft he 60ies to this day, as they are mirrored in slogans, logos and passwords, are compiled by Schneider. He acts as a chronicler, just in ordert o turn these slogans and logos into subjects of irony and to break their forced earnestness.
Manfred Schneider also repeatedly reflects his role as an artist with allusive hints to Joseph Beuys, Viennese Actionism and German Romanticism.
Sebastian Brandl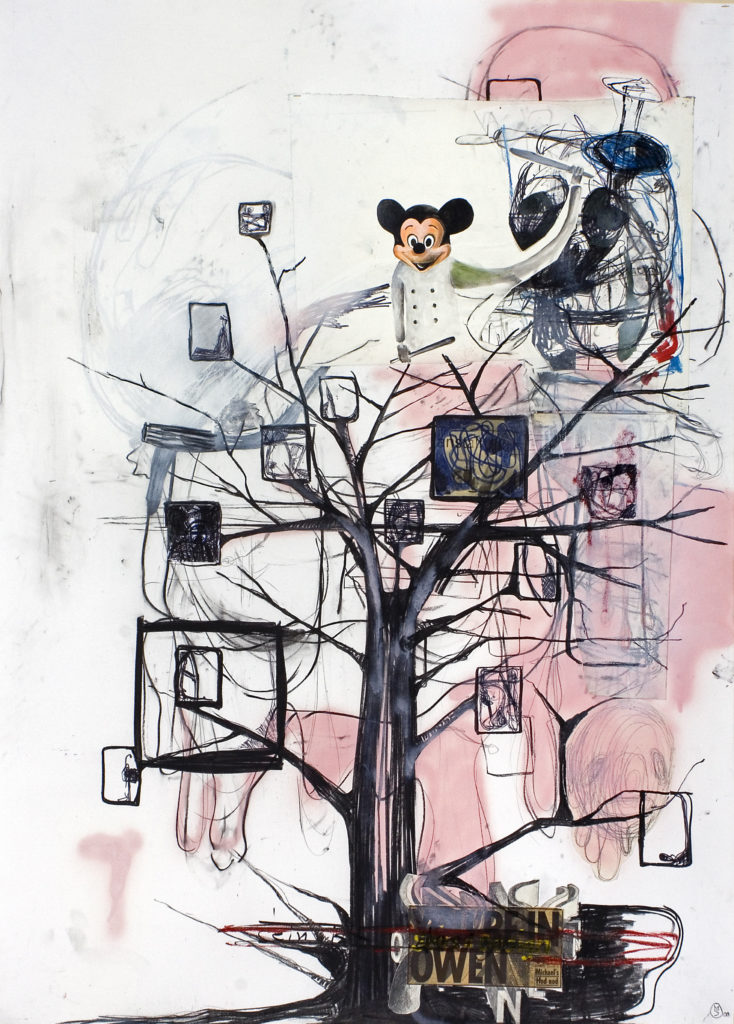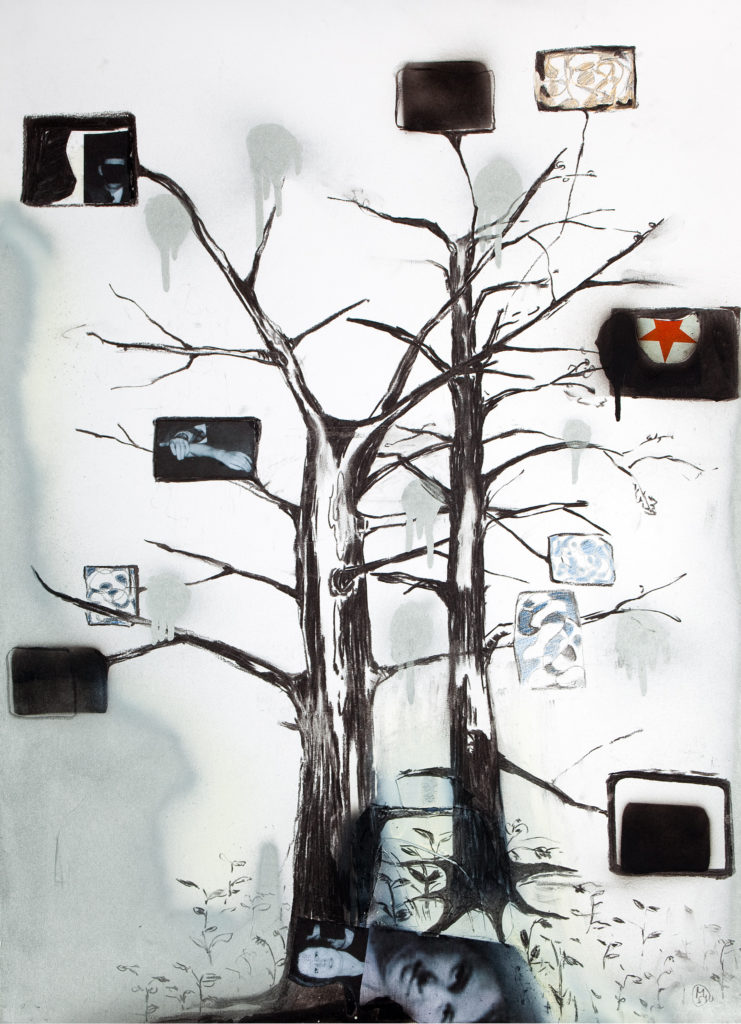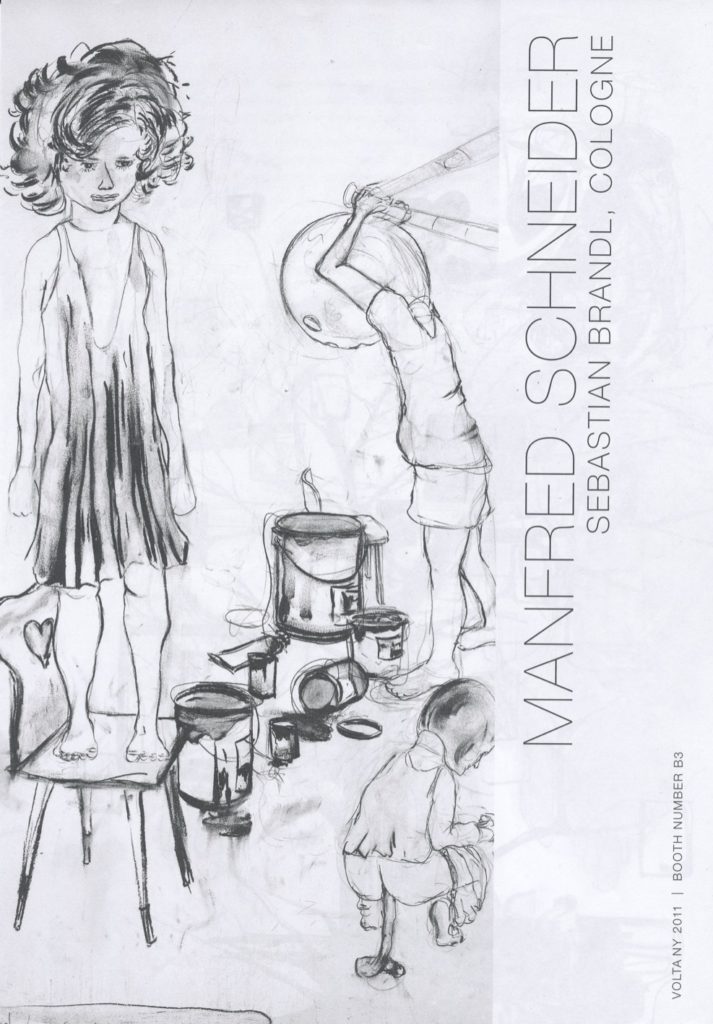 loading...