Räume, Interviews, Manipulationen (solo)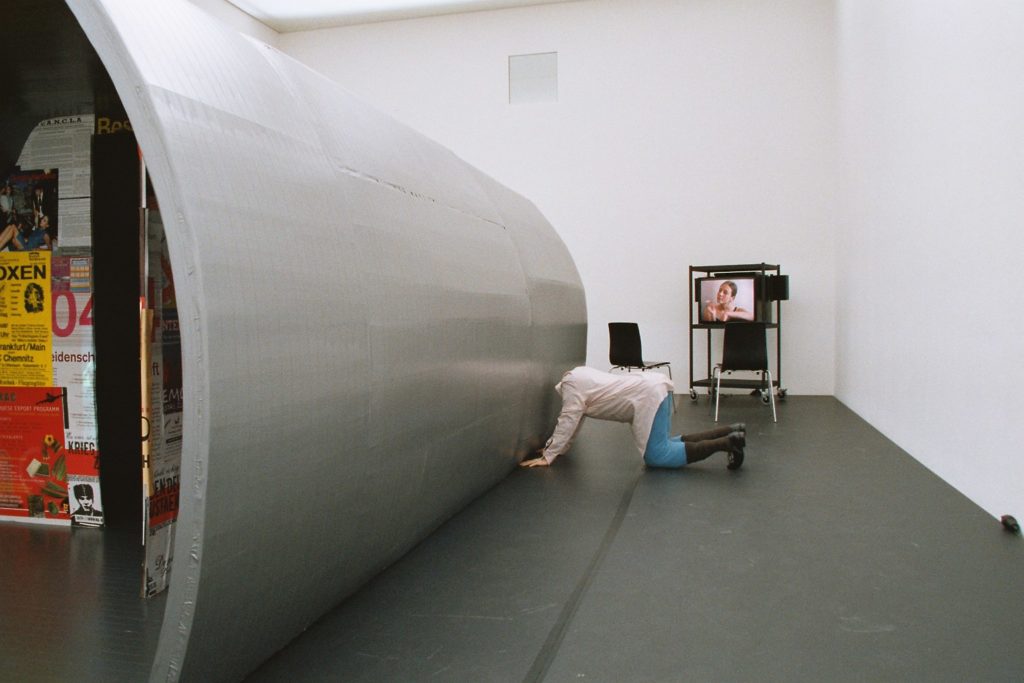 Räume, Interviews, Manipulationen | 2004 | Remise Bludenz, Österreich
"Gruppenzugehörigkeit und Teilhabe sind konstante Themen in jeder Gesellschaft. Angesichts einer immer undurchschaubareren Konstellation von Interessen- und Kräfteverhältnissen, von Teilhabe an politischen Vorgängen, [...] scheinen diese Themen gegenwärtig wieder verstärkt auf. Das Problem der "Drittelgesellschaft": ein Drittel unbrauchbar, es wird mitgezogen, ein Drittel darf arbeiten, steht aber unter ständigem Druck nicht abzurutschen, und ein Drittel verfügt über die selbst sichernden Mittel und bestimmt alle Vorgänge. Das Ganze von einem demokratischen Rahmen zusammengehalten. Orientierungslosigkeit und Verunsicherung angesichts der Reduktion des Einzelnen auf einen Konsumfaktor ("I shop, therefore I am"). Die Gesellschaft als technisch überholte Maschine, die unter höchstem Energieaufwand am Laufen gehalten wird und die immer deutlicher werdende Fiktion von einer gerechten Gesellschaft, rufen neue, andere Gruppenbilder hervor, da wo es früher konkrete Utopien, Modelle und Zugehörigkeiten gab. Am Anfang steht der Einzelne. Seine konkreten Erfahrungen mit Orientierung und dem Wunsch nach Zugehörigkeit sind Themen, die Manfred Schneider immer wieder beschäftigen. Im Fall der Arbeit Räume, Interviews, Manipulationen wird in Erinnerung gerufen, daß Utopien auftauchen, scheitern oder sich positiv verwirklichen. Die Gedrängtheit und Bedrückung ganzer schichten von Menschen ist momentan offenkundig. Und auch die Trägheit des Systems. Und in diesem Spannungsfeld geschieht Leben. Und dies ist konkret und real, erlitten und wird träumerisch verklärt und fordert Gestaltung". Axel Jablonski*
*zitiert aus Katalogtext Leben real und instabile Modelle zur Ausstellung Manfred Schneider - Räume, Interviews, Manipulationen | 2004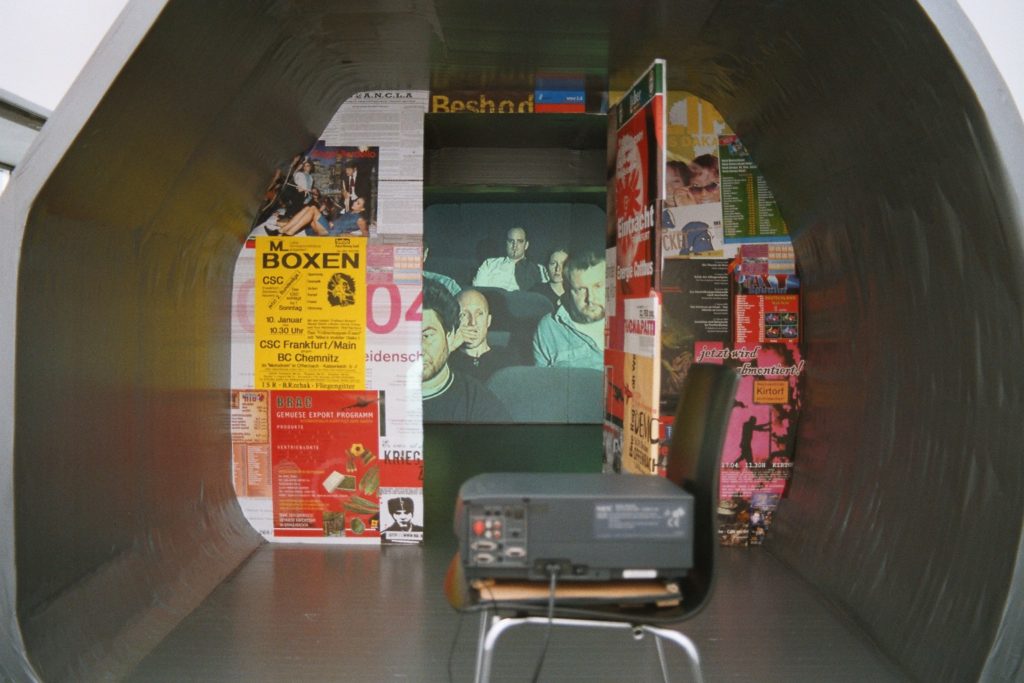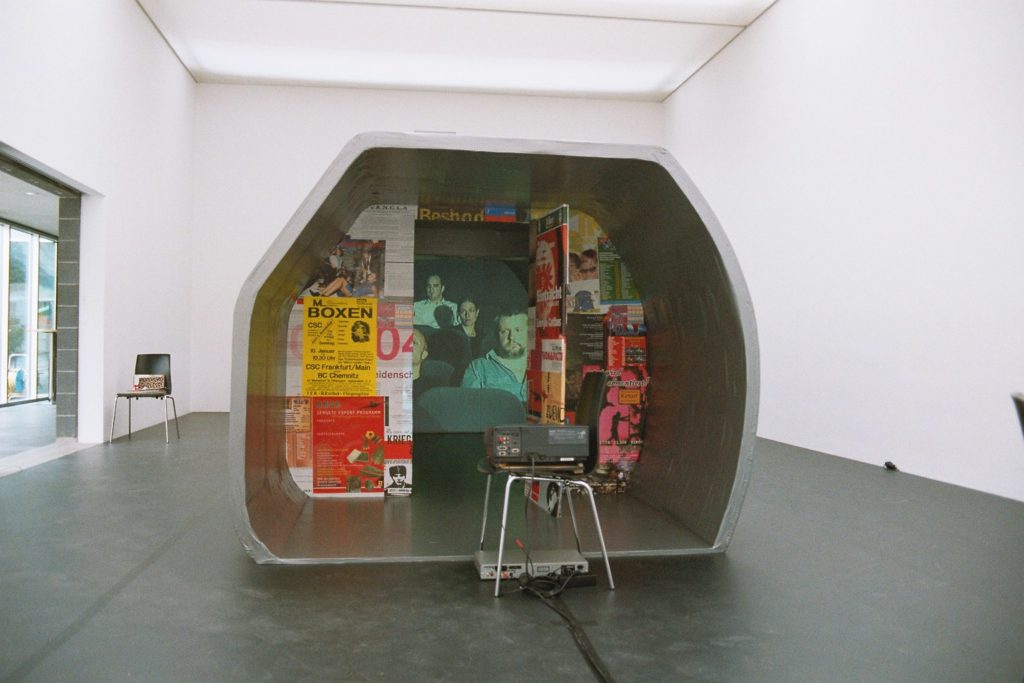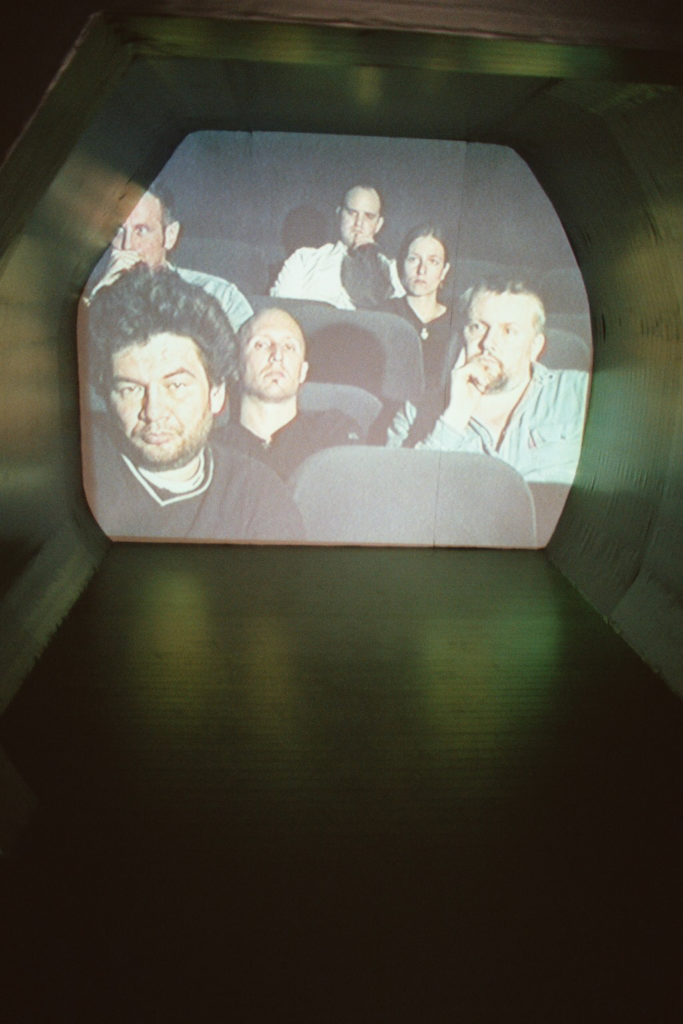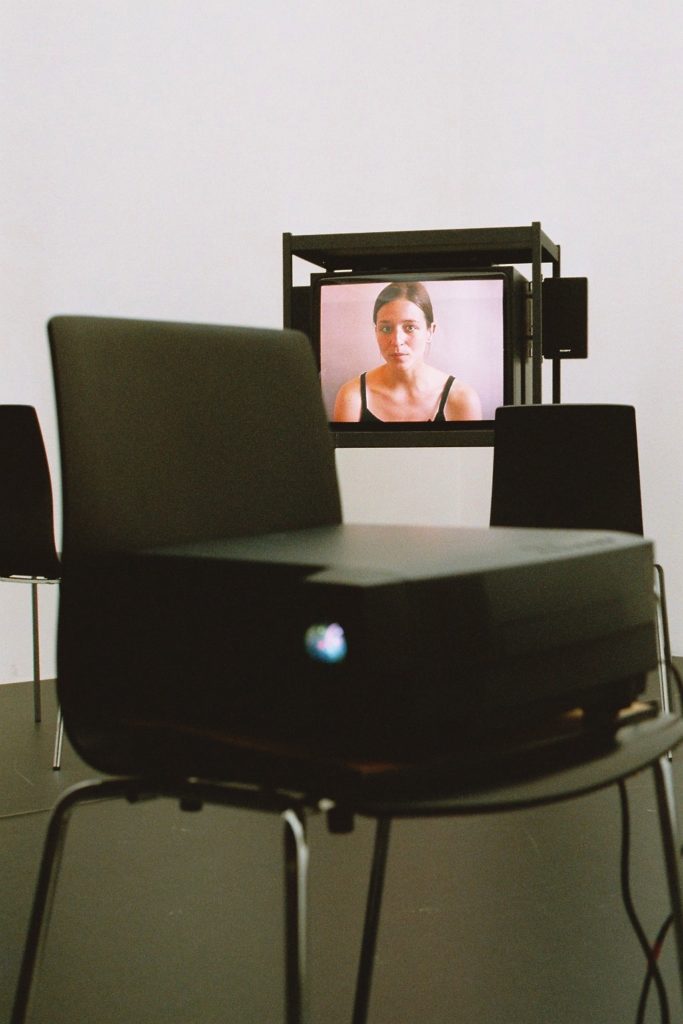 Interview#
Two 36-minute video loops, which are discussing the thin line between real experience and posed reality. Monologue and questioning at the same time, Interview# isrevealing the re-enactment of conversations with former members of the AAO Movement ("Aktionsanalytische Organisation", commonly known as the Friedrichshof Commune), that was founded by the Viennese performance artist Otto Mühl and existed until the early nineties. Common shared sexuality, abolition of private property, the theories of Wilhelm Reich, Arthur Janov's The Primal Scream and psychodrama have formed the basis of the in Vienna established Friedrichshof Commune. The conversations for Interview# were recorded on video and audio tapes; afterwards, reconstructed by actors, and while doing so, abstracted and fictionalised. This approach begs the question of the relationship between art and life. The answer is that a successful outcome as well as a failure of radical ways of life includes life itself. That is to say, the unification of art and life happens in an atmosphere of inevitability, of insistence and reverie. The thematic context is interrupted time and time again, the conversation disrupted – a monologue, fightingagainst difficulties.
Interview#
Zwei 36-minütige Videoloops, die den schmalen Grat zwischen echter Erfahrung und gespielter Wirklichkeit thematisieren. Monolog und Verhör zugleich dokumentiert Interview# die Re-Inszenierung von Gesprächen mit ehemaligen Mitgliedern der von dem Wiener Aktionskünstler Otto Mühl gegründeten und bis Anfang der Neunziger Jahre existierenden AAO-Bewegung (Aktionsanalytische Organisation). Basis für die in Wien gegründete Mühl-Kommune war die gemeinsame Sexualität, die Abschaffung des Privat-Eigentums, die Theorien von Wilhelm Reich, Arthur Janovs Urschreitheorie und das Psychodrama. Die Gespräche wurden auf Video oder Band aufgezeichnet, anschließend durch Schauspieler nachgespielt und dabei von den Urhebern abgekoppelt und fiktionalisiert. Die dabei entstandenen Fragen nach der Verbindung von Kunst und Leben werden insofern beantwortet, dass sowohl im Gelingen als auch im Scheitern radikaler Lebensformen das Leben enthalten ist, d.h. Kunst und Leben vereinigen sich in einer Atmosphäre der Unausweichlichkeit, des Beharrens und des Wegträumens. Der thematische Zusammenhang wird immer wieder unterbrochen, das Gespräch gestört – ein mit Widrigkeiten kämpfender Monolog.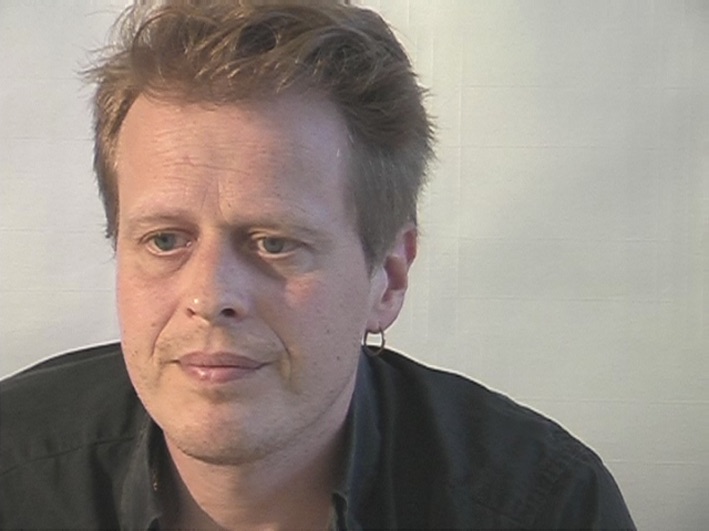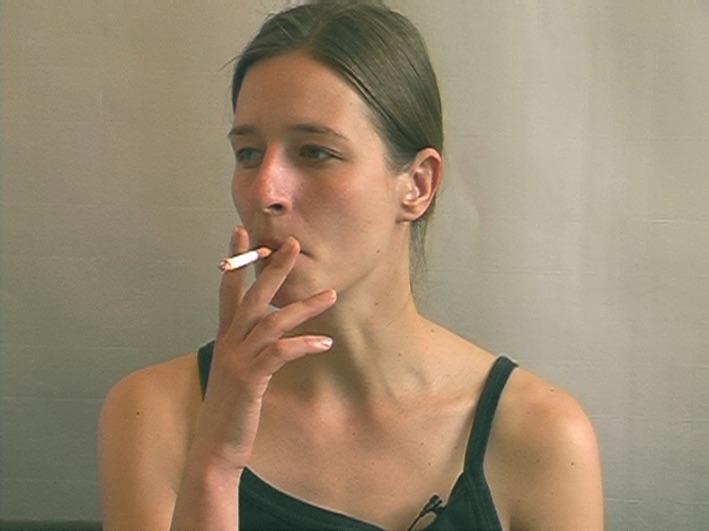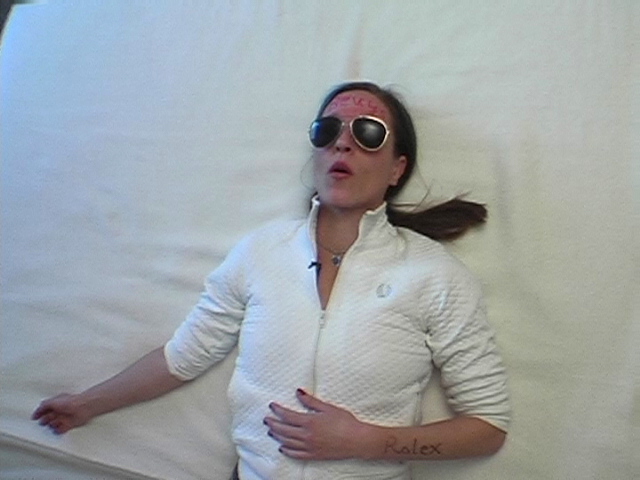 Interview#2 – Oh Otto, Please Kill Me
The actress Nina Hecklau interprets a poem in the form of a somnabulic intoxication based on several interviews with members of the Friedrichshof Commune (AAO Movement), patients of the organization Day Top for the treatment of drug dependence and other residential communities.
"If Manfred Schneider, in the course of its video piece Interview# and Interview#2 - Oh Otto, please kill me , lets his interlocutors soliloquize about sex and freedom, order and hierarchies, the insurrection against the 'whole bourgeois shit', then this is less an attempt of a documentary approach, but rather a exemplary representation of the relationship between theory and practice, artistic Utopia and real life." Christoph Schütte*
Die Schauspielerin Nina Hecklau interpretiert ein Gedicht in somnabulen Rauschzustand. Das Gedicht basiert auf mehreren Interviews mit Mitgliedern der Friedrichshof-Gemeinde (AAO-Bewegung), Patienten der Organisation Day Top zur Behandlung Drogenabhängiger und anderer privater Kommunen und Wohngemeinschaften.
"Wenn nun Manfred Schneider in seiner Videoarbeit Interview# und Interview#2 - Oh Otto, please kill me seine Gesprächspartner über Sex und Freiheit , Ordnung und Hierarchien und das Aufbegehren gegen den "ganzen Kleinbürgerscheiß" monologisieren lässt, dann geht es ihm freilich weniger um den Versuch einer dokumentarischen Annäherung als um eine exemplarische Spiegelung des Verhältnisses von Theorie und Praxis, künstlerischer Utopie und Leben." Christoph Schütte*
*zitiert aus Bleicher Knabe mit strähnigem Haar, Frankfurt Allgemeine Zeitung, 24.Januar 2005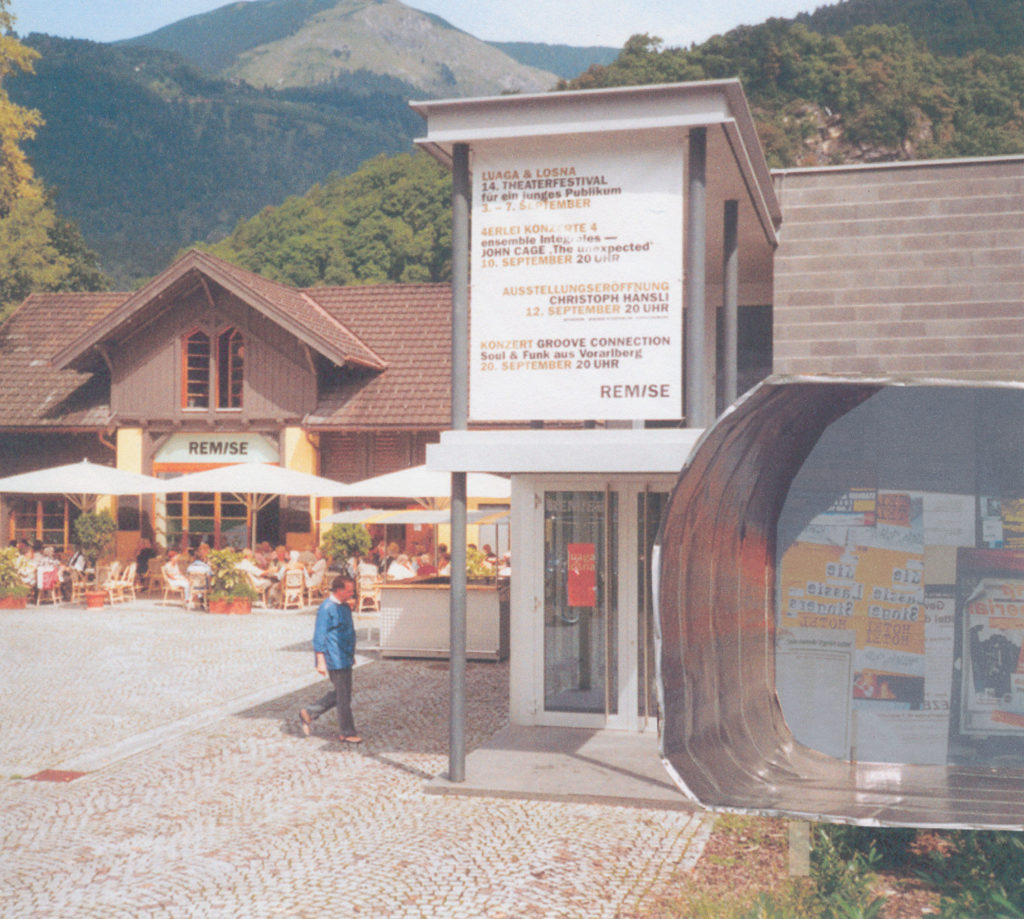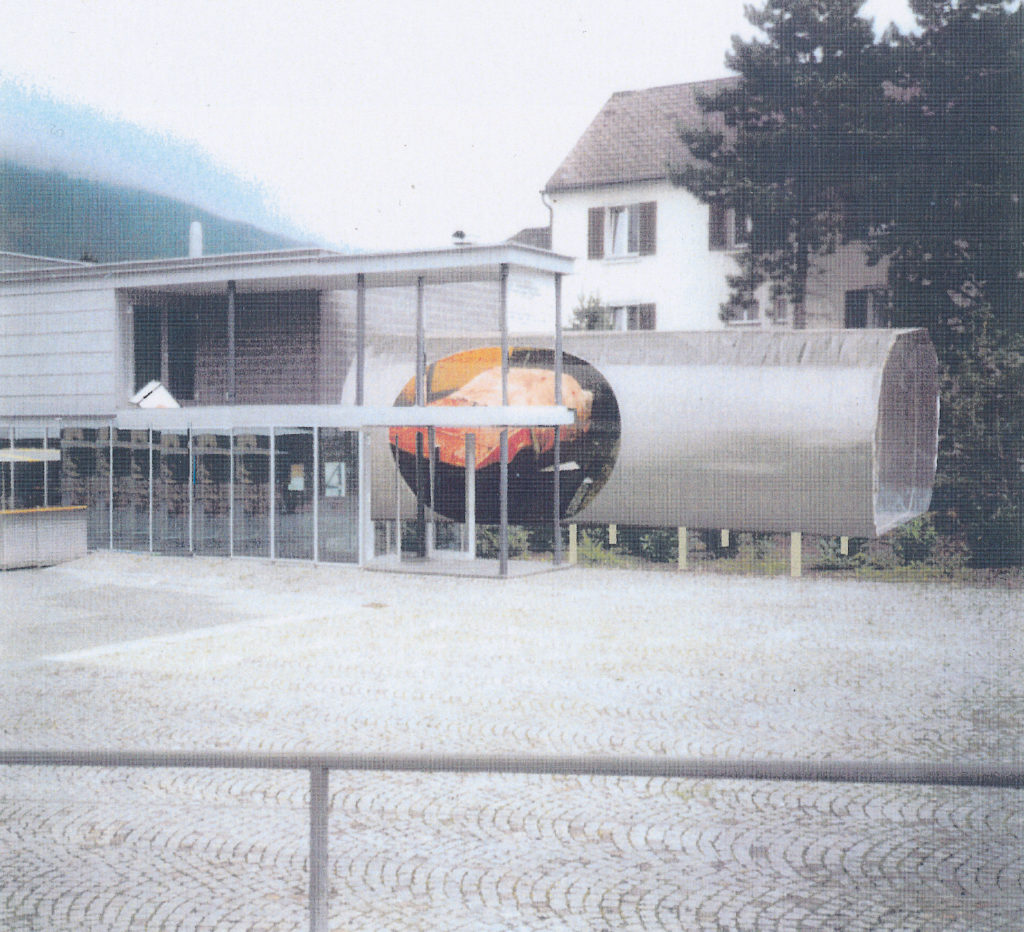 loading...